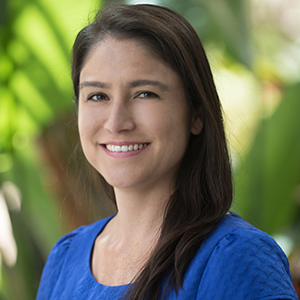 Sheri Miyashiro, CPA

Director of Tax Services
Hometown: North Shore, Hawaii
Education: San Francisco State, Master's in Accountancy
Experience: Prior to joining HiAccounting, Sheri worked for Grant Thornton, the 5th largest international accounting firm in the world. Sheri has over a decade of tax experience working with individual and business clients in various industries including food and beverage, retail, non-profit, healthcare, professional services, private equity, technology and software. Sheri is the Director of Tax Services. She is responsible for managing the day-to-day operations and development of the tax department. She has a strong technical tax background and is responsible for managing the client service experience and deliverables including income tax returns and research memos. Her priority is developing and sustaining excellent client, team and community relationships.
Fun Fact: Sheri moved back to Hawaii in 2017 with her husband and son after living in the mainland for several years.
---
Get In Touch
HiAccounting would be pleased to get in touch to discuss your accounting needs.
Locations
Maui Office
24 N Church Street
Wailuku, HI 96793
Phone 808.356.4357
Oahu Office
700 Bishop St. Suite 600
Honolulu, Hi 96813
Phone 808.529.9990
Office Hours
Monday - Friday
8:00am - 5:00pm
Closed on Holidays