COVID-19 Resource Center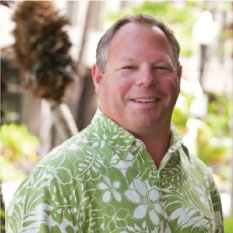 Message from our CEO, Matthew Delaney
Aloha Clients,
As the COVID-19 pandemic evolves, I want to share with you what HiAccounting is doing to ensure business continuity and the safety of our team members, clients and communities. Our top priorities continue to be assuring the well-being of our team members, providing uninterrupted service to our clients as their trusted advisor, and doing our part to help prevent further spread of the virus in our community.
We are assessing the situation as it evolves and adjusting our operations to maintain continuity and to support the safety and health of those impacted, in accordance with guidance from government and public health authorities.
We will be providing ongoing news updates and resources on our website to help you manage your changing needs and minimize the impact of COVID-19 on your business operations.
In these uncertain times, the HiAccounting team continues to be committed to serving as your trusted and valued partner and delivering the quality service you expect from us. If you or your business need help navigating the changing tax, accounting or payroll laws or deadlines, creating a strategic plan to move forward, addressing sudden staffing issues or meeting other challenges, we are here to support you.
Mahalo,

Matthew Delaney
CEO/President
---
Email Links
---
Resources
The CARES Act
Families First Coronavirus Response Act
Additional Guidance
---
Operations
HiAccounting Office Hours
Effective Tuesday, March 24, 2020, HiAccounting will not be open to clients or visitors. We will have limited staff in the office performing essential functions during limited periods of time throughout the day. Therefore, if you need to come in and drop off payment, sign any documents, deliver anything to the office or require a face-to-face meeting please confirm with your client service team before you come into the office.
Remote Meetings and Communication
Our team is equipped to service you remotely via conference or video call. Most of our team will be working from home. Therefore, you may meet remotely instead of in-person. With our technology, we have the ability to share documents with you through a screen share or through our secure client portal.
No Changes to Service
At this time, there should be little to no disruption to your recurring accounting, tax or payroll services. We have coordinated internally to ensure that your needs will continue to be met; however, if you have any concerns please contact your client service team immediately to address.
Income Tax Deadline Updates
Our tax professionals are staying up-to-date on any imperative changes to income tax deadlines and will communicate with tax clients as needed. If you have any questions, please contact your tax service team immediately to address.
Management Contact
In case you have any questions or concerns you'd like to address with management, contact information is provided below:
Matthew Delaney, CEO/President
mdelaney@thehawaiigroup.com
Liana Fajayan, Managing Director
liana@thehawaiigroup.com
Sheri Miyashiro, Tax Manager
smiyashiro@hi-accounting.com
Your business is important to us and we will continue to communicate proactively.
Mālama pono,
HiAccounting Team
---
Give Us A Call
We'd love to hear from you and talk about how our local accounting and tax team can help you and your business focus on the things that matter most. Got questions? Concerns? That's what we're here for.
Call Us
You can reach us at any time by calling 808-529-9990.
If we're not in, leave a message and we'll get back to you as soon as we can.
Email Us
Please do not use e-mail to send us sensitive information (such as bank information or social security numbers).
E-mail could be intercepted by a third party during transmission; we cannot guarantee its security while in transit. Please contact us to learn more about our encrypted email options.
Visit Us
We are located in the Bishop Tower of the Topa Financial Center across from The Aloha Tower. We are on the 6th floor.
---
HiAccounting
700 Bishop St. Suite 600
Honolulu, Hi 96813
View on Map
Office Hours
Monday - Friday
8:00 AM - 5:00 PM
Closed on Holidays
Parking
The guest parking garage entrance is on Ala Moana Blvd.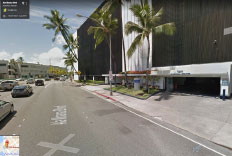 Get In Touch
HiAccounting would be pleased to get in touch to discuss your accounting needs.
Locations
Maui Office
24 N Church Street
Wailuku, HI 96793
Phone 808.356.4357
Oahu Office
700 Bishop St. Suite 600
Honolulu, Hi 96813
Phone 808.529.9990
Office Hours
Monday - Friday
8:00am - 5:00pm
Closed on Holidays