Good Business Decisions Driven by Data, in Real Time!
HiAccounting's comprehensive finance & accounting services provide small to mid-size Hawaii organizations with professional corporate accounting without the capital cost, overhead, and management challenges associated with building and maintaining an in-house bookkeeping and accounting department. With HiAccounting you have the data and financial insights vital to making the best decisions for your business.
Our clients free themselves of the demands of staffing and overseeing finance and accounting while eliminating associated capital expenditures and maintenance…all while having the following at their fingertips in real time:
Financial Statement Preparation
Monthly Bookkeeping & Account Reconciliation
Accounts Payable Processing and Vendor Payments
Accounts Receivable Management
Customer Billing & Collections
Budgeting & Forecasting
Payroll Processing
GET Preparation & Filing (Form G-45 and G-49)
1099 Preparation & Filing
---
GAAP compliant, audit-ready financials
Customized services & reporting
Secure, up-to-date documents
Accessible anywhere with secure off-site backup
Significant savings*
*Over traditional in-house finance & accounting solutions
Get back to what you do best, leave the rest to us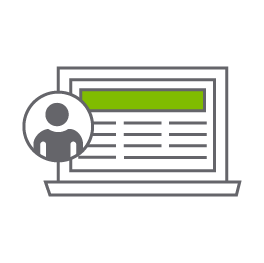 Software as a Service
HiAccounting can plug directly into your existing framework or help you to start fresh on the platform perfect for you. We offer on-site and remote support for any of the following software packages:
APS Payroll
Sage Intacct
QuickBooks Desktop
QuickBooks Enterprise
QuickBooks Online
Xero

APS provides customers with the ability to control payment processing in a single data source application, regardless of the number of locations across multiple states. During implementation, we handle all data conversion to ensure accuracy, including a parallel payroll. Our solution makes it easier to pay your workforce with flexible technology, guaranteed compliance, accurate reports, and provides integrations that work.
Payroll Management
Guaranteed Tax Compliance
Paperless Payroll with Direct Deposits and Paycards
100s of Exports, Imports, and Integrations - including GL, 401K, and Time & Attendance
Mobile Manager & Employee Self Service
Payroll Reporting & Analytics
Multi-Account Management Center
Payroll Batch Error Checking
Need 10 Reasons why companies choose APS? Sign up for more information.
Outsourced Bookkeeping
In today's marketplace there is little room for financial uncertainty. Incorrect financials or delayed reporting can only undermine your integrity and seriously threaten your businesses long term viability. The only way to ensure you are making the best decisions for your business is to ensure that you have all the data at your fingertips. HiAccounting assures that Hawaii companies have the proper tracking and reporting resources to stay on track and above board at all times.
General Ledger
Accounts Payable
Accounts Receivable
Chart of Accounts
Bank/Credit Card Reconciliation
Payroll Inventory
Payroll Journal Entries
Fixed Assets
Accounting Setup
Outsourced Accounting
HiAccounting can handle any/all corporate finance & accounting responsibilities including:
Cash Flow/Budgeting
Financial Statements and Reports
Monthly, Quarterly, Year-End Review
Books Cleanup
Management Reporting
Financial Analysis
Billing and Collections
General Excise Tax (GET)
Hawaii does not have a sales tax but does charge a general excise tax (GET). Let the experts at HiAccounting assist you with your GET compliance needs!
Hawaii tax set-up
Filing GET returns
Amending GET returns
Assessing accuracy of GET returns
Retail vs. wholesale rates
Exemptions
Get In Touch
HiAccounting would be pleased to get in touch to discuss your accounting needs.
Locations
Maui Office
24 N Church Street
Wailuku, HI 96793
Phone 808.356.4357
Oahu Office
700 Bishop St. Suite 600
Honolulu, Hi 96813
Phone 808.529.9990
Office Hours
Monday - Friday
8:00am - 5:00pm
Closed on Holidays