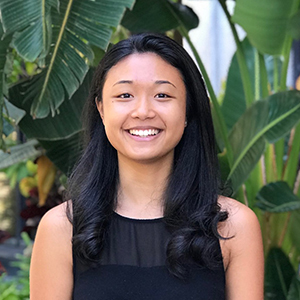 Chloe Lontayao

Staff Accountant
Hometown: Kapolei, Hawaii
Education: University of Hawaii – West Oahu, B.A. in Accounting
Experience: Prior to joining HiAccounting, Chloe worked with the City & County of Honolulu as an Accountant. She has experience in government accounting, bookkeeping, and accounts payable. Her current focus is on financial statement preparation, bookkeeping and planning in various industries. Chloe has passed the Intacct Accounting Specialist Exam and is CPA eligible.
Fun Fact: Chloe takes gymnastics and stays active outside on the weekends.
---
Get In Touch
HiAccounting would be pleased to get in touch to discuss your accounting needs.
Locations
Oahu Office
700 Bishop St. Suite 600
Honolulu, Hi 96813
Phone 808.529.9990
Office Hours
Monday - Friday
8:00am - 5:00pm
Closed on Holidays