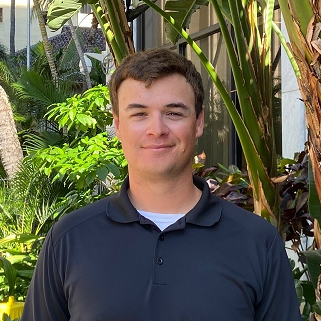 Chad Sweitzer

Staff Accountant
Hometown: Sonora, CA
Education: Chad attended California State University, Chico where he achieved a Bachelor's in Accounting and later Sacramento State where he achieved a Master's in Accountancy.
Experience: Chad worked two years as an Accountant for a Casino in Northern California while he was obtaining his Master's degree. Over the last five years, Chad has also volunteered with several youth fishing programs and, while in college, was President of the Bass Fishing Team. Most recently, Chad and his wife moved to Waikiki to pursue new adventures and challenges.
Fun Fact: Chad's team placed 3rd in the B.A.S.S. National Championship! He enjoys spending time outdoors, especially on the water.
---
Get In Touch
HiAccounting would be pleased to get in touch to discuss your accounting needs.
Locations
Maui Office
24 N Church Street
Wailuku, HI 96793
Phone 808.356.4357
Oahu Office
700 Bishop St. Suite 600
Honolulu, Hi 96813
Phone 808.529.9990
Office Hours
Monday - Friday
8:00am - 5:00pm
Closed on Holidays