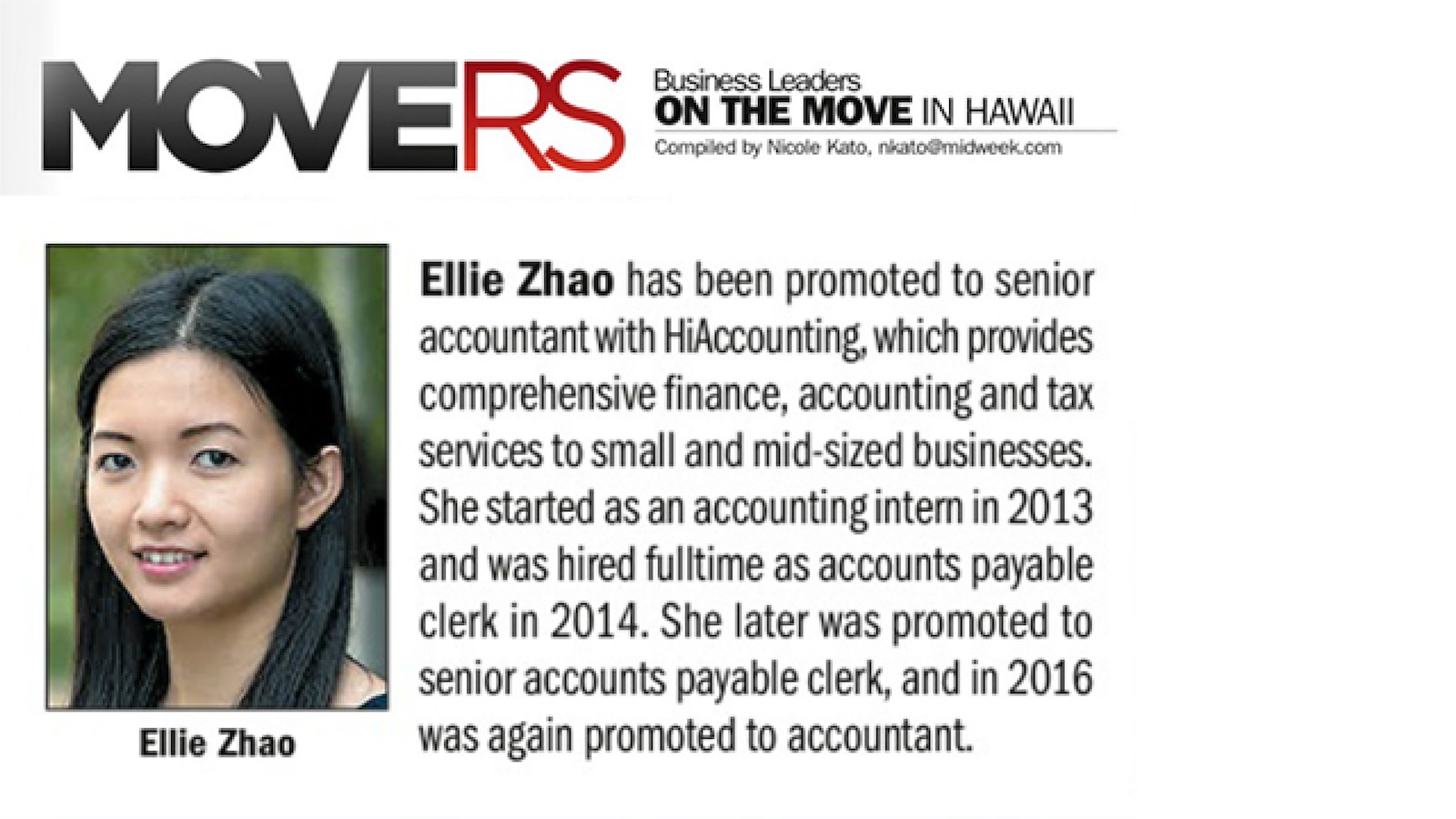 HiAccounting's very own Ellie Zhao is featured in this week's edition of Midweek. Ellie started working for us as an intern back in 2013 and since then her growth has been exponential.
Find Ellie in the Business Leaders on The Move section!

​The team at Hawaii Accounting, LLC is a dedicated and tightly-knit family. Our constant commitment to providing superb accounting solutions for our clients is complemented by our passion for improving the award-winning flexibility and effectiveness of our enterprise — we are always striving to work better together.
Get In Touch
HiAccounting would be pleased to get in touch to discuss your accounting needs.
Locations
Maui Office
24 N Church Street
Wailuku, HI 96793
Phone 808.356.4357
Oahu Office
700 Bishop St. Suite 600
Honolulu, Hi 96813
Phone 808.529.9990
Office Hours
Monday - Friday
8:00am - 5:00pm
Closed on Holidays